Stop Fleas & Ticks Before They Are A Problem!
Fleas and Ticks are a common infestation in most yards and lawns. Some of these pests may not be visible to the naked eye, but that does not make them any less dangerous.
Depending on the nature of the Fleas and the Ticks, they can cause itchy bites and transfer many diseases and illnesses to humans, and even animals. This puts children and pets at risk.
Such a risk also explains why professional tick control services are in demand in the market.
And there's no one better to trust to deal with this threat than Pristine Lawn Care, a company that specializes in tick control.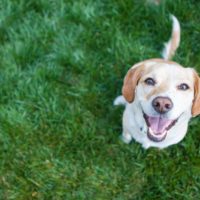 Safety is guaranteed!
At Pristine Lawn Care, our motto is simple: To guarantee our customers that their lawns and housing spaces will be protected from such pests. In trying to make that happen, we do not compromise on the quality of our equipment or chemicals, which lets us deliver the most effective tick treatment for your yard or lawn, etc.
Our Four Step Program
We deal with ticks by implementing a four step program. This allows our professionals to treat your yard/lawn around four times a year, to keep up the continuous defense against the different types of ticks.
All applications have a time of six to seven weeks between applications. This gives the already present chemicals a chance to be effective and keep the tick population down until it starts to rise again.
The first application is applied in March. Ticks breed in Summer, so that is the season when maximum attention has to be paid to that tick population in your lawn or backyard. Spring in March is the time when the cold is beginning to go away, and the moisture and warm water provide a haven for the ticks to start increasing their population.
Our firm uses chemicals that kill the ticks before they even have a chance to populate and habituate in your lawn. The equipment we use and the technology that goes into designing these machines and the chemical delivery system all comes together to increase the effectiveness of the process.
Almost six to seven weeks after the first application of the tick control chemicals, the second application takes place. This fortifies the chemical defense against the ticks and holds their population in your lawn to a bare minimum. This application takes place after an equal interval of time, six to seven weeks after the second application. The effect of the chemical fortifies overtime, and you can notice a visible difference between your lawn and the one that is ridden with pests.
The final application takes place by the end of Fall. This merely concludes the tick treatment but also ensures that no ticks will, in fact, be present in Winter.